9 October 2023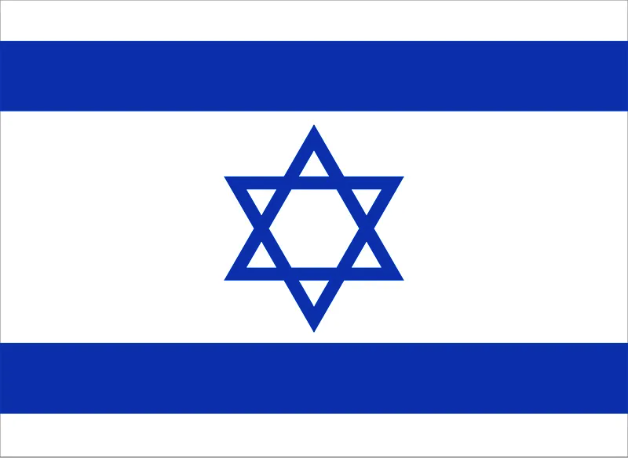 UAIP Letter of Support to Israeli colleagues
Dear colleagues from Israel!
We strongly condemn the Palestinian aggression against the State of Israel. First of all, please accept our condolences for the passing of your loved ones. We, the Ukrainian Adlerian community, understand you as no one else does, since we have been living in war conditions for more than 1 year and 6 months because of the horrible aggression of russians. So every day we say goodbye to those we have lost.

Since 2014, your specialists have been helping us overcome combat stress and war injuries in the civilian population. We stand beside you here and now, because our military and their bulletproof vests stand beside us.

President of UAIP
Zoryana Koshulynska
and members of the Board
19 June 2023
Marina Bluvstein has been awarded the "Lifetime Achievement Award" from NASAP
We are thrilled to announce that Marina Bluvstein, the president of International Association of Individual Psychology, has been awarded the esteemed "Lifetime Achievement Award" in recognition of her outstanding contributions to Adlerian Psychology and NASAP.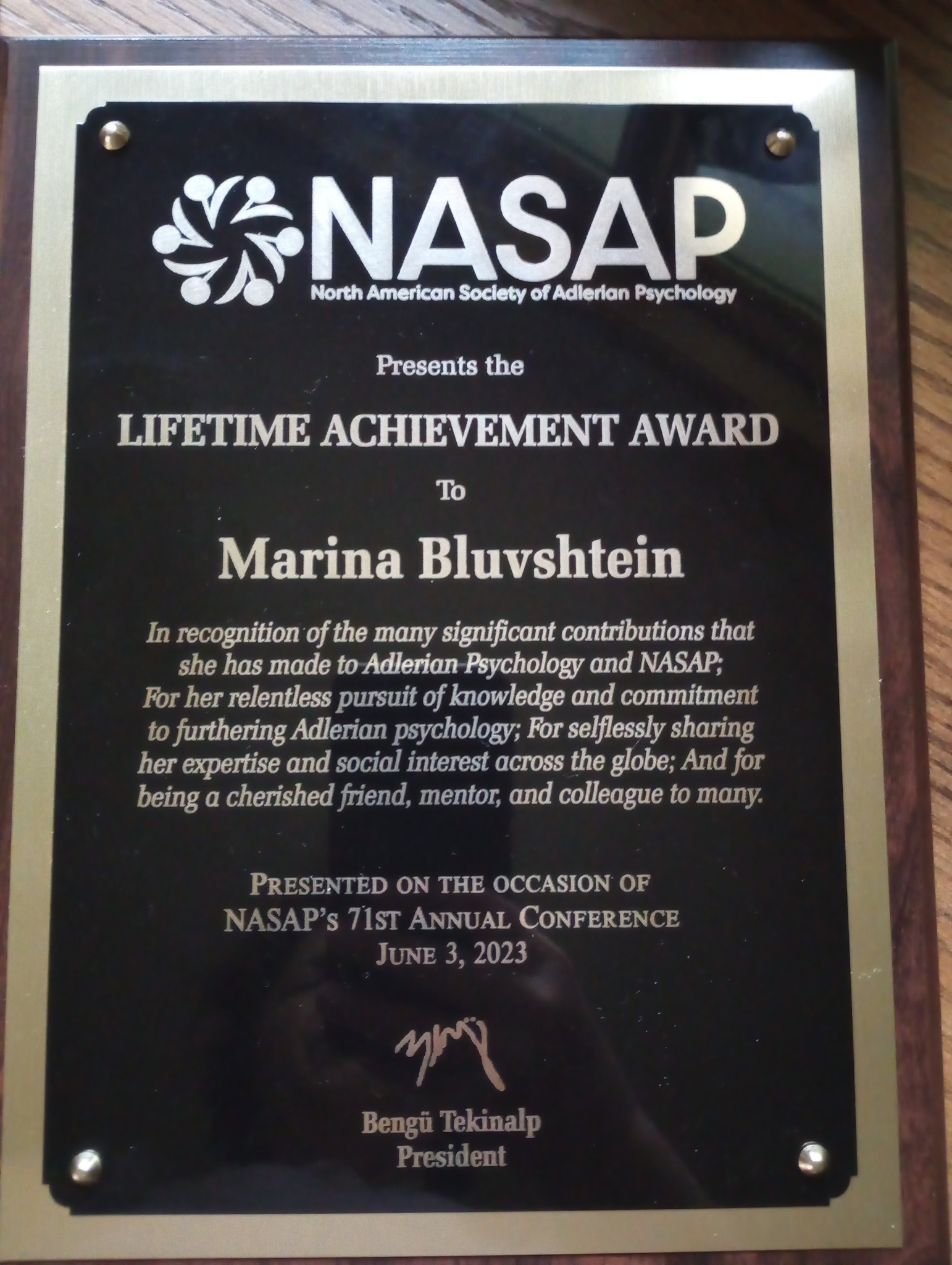 Marina's dedication, expertise, and impact on Adlerian Psychology make her a truly deserving recipient of this prestigious honor. As the Ukrainian Association of Individual Psychology, we were thrilled and honored to express our gratitude and deep appreciation for Marina's exceptional professionalism and unwavering commitment to humanism during her nomination for this prestigious award. We extend our heartfelt congratulations to Marina Bluvstein for this well-deserved recognition of her exceptional achievements.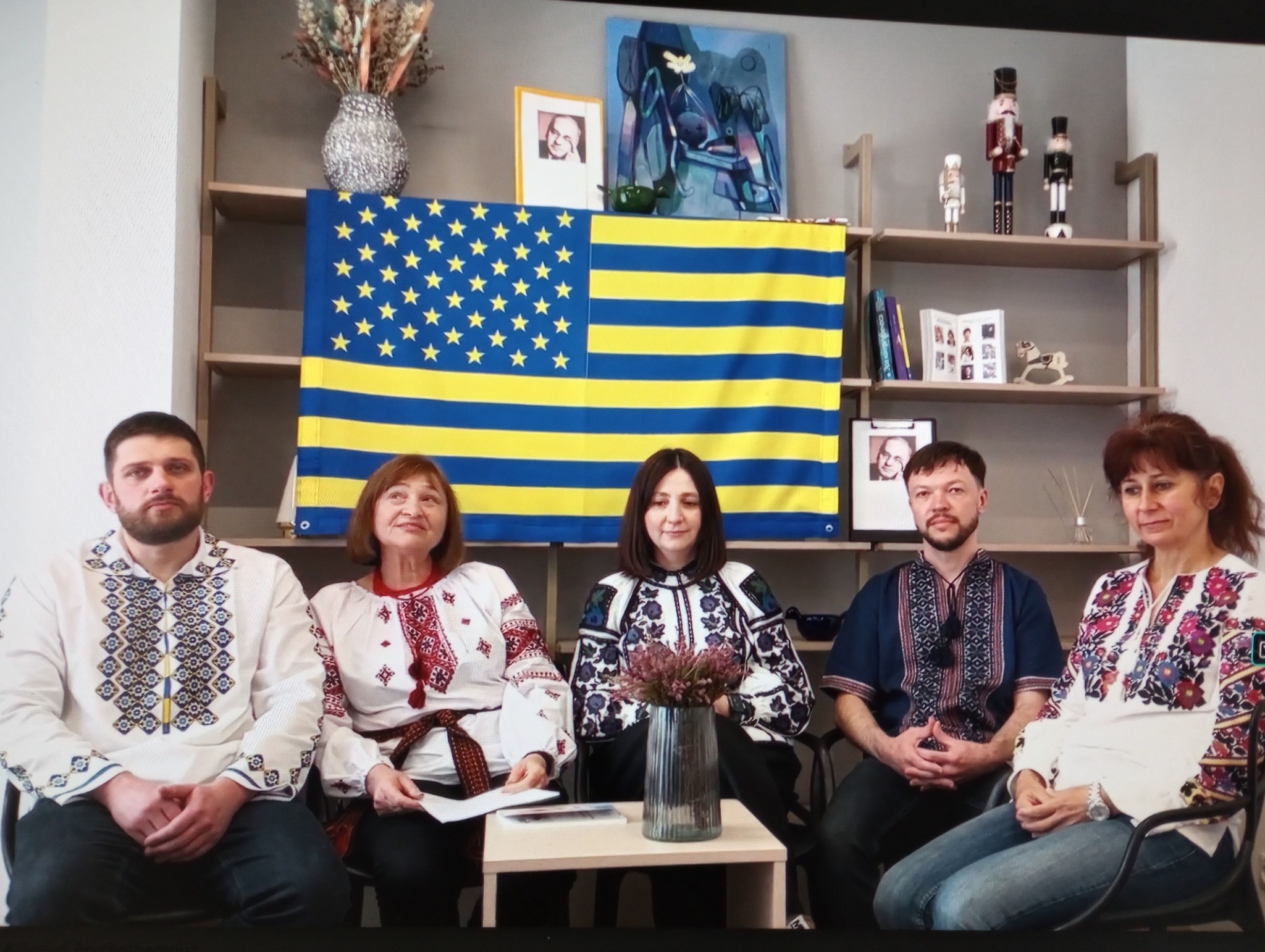 30 October 2022
IAIP Online Conference "Meet the Sections"
The conference is free. Join us on Saturday, November 19, 2022 from 14:00 to 18:00 Vienna time.
Please, register at https://us02web.zoom.us/meeting/register/tZArcuqhrD8iGtREk_HRhS2P8DWng7-sPiS7
Full Conference Program is available for downloading
For this exciting virtual conference featuring major lectures, sections-led breakout case discussions, and social time with Individual Psychologists from all over the world. There will be 4 sections:
Adult Psychotherapy
Psychotherapy of Children and Adolescents
Counseling
Education and Pedagogics
Plus, celebrate 100 years since the first IAIP Congress in 1922, learn some fascinating history and hear the latest IAIP news!
The conference is organized by the IAIP Board and its five Sections. Have Questions?
Contact us via website at
https://adler-iaip.net/iaip-board